Executive Team
John Clark, CEO
As CEO, John Clark leads the team of Nicus Software, Inc., providing IT Financial and Business Management solutions to help customers achieve IT cost transparency and make informed IT decisions. While John focuses on managing all aspects of the business, he is passionate about Nicus's mission: IT spends Millions annually…Spend it Better with Nicus!
Before joining Nicus, John served as President of Snow Software helping them achieve the most coveted position on the SAM Magic Quadrant. Previously, John held senior leadership positions at Flexera Software, Oracle Corporation, Deloitte Consulting, and Noetix Corporation.
When he's not earning those frequent flyer miles between Austin, TX and Salem, VA, he's enjoying golf, hockey, spending time with his wife, Carolyn, and cheering on his daughters' college teams- Michigan State Spartans and Texas Longhorns.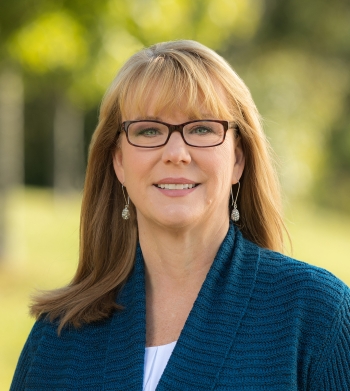 Sandra Mischianti, CTO
Sandra Mischianti is Director of R&D at Nicus where she leads the engineering team in building exceptional ITFM products. Outstanding software performance is her talent. In today's world, it's not enough for software to be highly functional, it also must be lightning fast, or the answers come too late to drive value.
Avid (really avid) football fan, prefers the company of her two dogs to anything on TV (except football) and loves all things fall. Sandra failed to teach her three children how truly hard it is to be your own boss, as they have all started their own businesses.
Paul Carmody, COO
Paul Carmody has over 20 years of experience as a senior executive in Software-as-a-Service, technology-enabled services, internet infrastructure, and supply chain/manufacturing industries. He has served as a key executive in five successful exits and one IPO. He is currently COO of Nicus Software. He previously served as Senior Vice President and General Manager at E2open, a provider of cloud-based, on-demand software for supply chains. Before that Paul was GM of Strategic Businesses at Change Healthcare, a $1.2 billion company backed by Blackrock that merged with McKesson Technology Solutions.
Prior to that experience, Paul was CEO of AchieveIt, a SaaS business that provided a results management and strategic planning software platform to hundreds of businesses across the globe. He has held senior executive roles at Internap, Cbeyond, Rackspace, and Broadlane. He began his career as a consultant at McKinsey & Company.
Paul has a BA from Princeton University and an MBA from Stanford University.
Amit Kumar, CPO
As Chief Product Officer, Amit works with customers, ITFM thought leaders, and industry analysts to ensure Nicus product strategy is aligned to deliver maximum value to the market.
Amit has a deep pool of experience in leading-edge enterprise technology, having co-founded business intelligence firm Decision Street and served in multiple executive roles at Fortune 500 companies. Over the past 10 years, he has led software product management for companies like IBM, Oracle, Silverpop, and NCR Corporation.
Outside of Nicus, Amit spends most of his time with his wife, Ayushi, and his two daugthers, Aarya and Aakriti.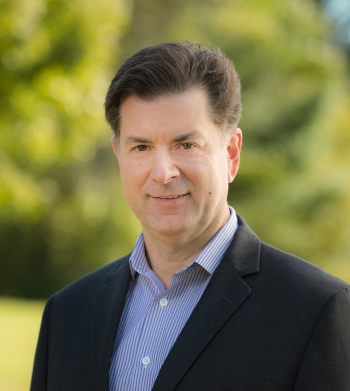 Rob Mischianti, Chief Evangelist
Robert Mischianti is co-founder of Nicus Software, where he currently fills the role of Chief Evangelist. With over 25 years of ITFM industry experience, he works closely with customers and enjoys promoting and teaching. An award-winning speaker at ITFMA, he loves to inspire, and be inspired, by customers, employees, and industry peers.
Mischianti is a Marine Corps veteran who personally enjoys hiking, trail running, and other outdoor activities. He has completed over 25 marathons and even survived a brief obsession with ultra-running.
Rob also loves fine dining, quality whiskeys, sports, and of course, his wife and kids. Rob and his wife, Sandra, happily boast accomplishing the impossible. As co-founders of Nicus, they are success partners for life, both at home and in business.
Amy Robertson, Head of Marketing
Amy Robertson is a seasoned marketing professional with nearly two decades of experience in marketing B2B enterprise software. Currently serving as the Director of Marketing at Nicus, Amy enjoys connecting buyers' challenges to solutions. In addition to marketing, Amy is very passionate about workplace culture and women in leadership. Away from Nicus, Amy enjoys spending time with her significant other, Jared, her rescued fur baby, Raja, and two cats that may identify as dogs. When she's not hiking the beautiful mountains of Virginia or relaxing on the beaches of Florida, you can find her "getting her fix" at home refinishing antique furniture.
Nicus Leadership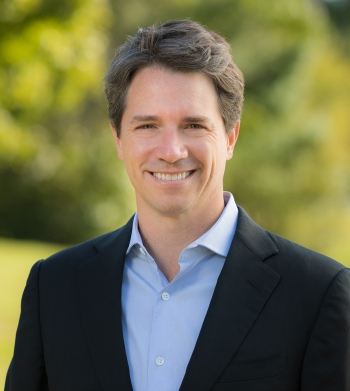 Josh Orum, Operating Partner
Josh Orum is an experienced technology executive and operator with a history of building fast-growing B2B software businesses. Josh works directly with Spotlight portfolio companies to position them for market success, develop and implement demand and thought leadership programs, and ensure market alignment and prioritization of product initiatives.
Prior to joining Spotlight, Josh advised numerous high-growth B2B software companies on corporate brand strategy, positioning, digital marketing, and user-centered product design. Josh serves in Acting CMO capacity and as a complementary resource alongside existing sales, marketing, and product leadership.
Rest and relaxation are short lived for he and his wife, Erin, as most of their 'free time' is spent chasing 2 tiny feet (Jake- the love of their lives). He enjoys rock climbing and hiking and is building a climbing wall for Jake so he can have a belay partner in the future.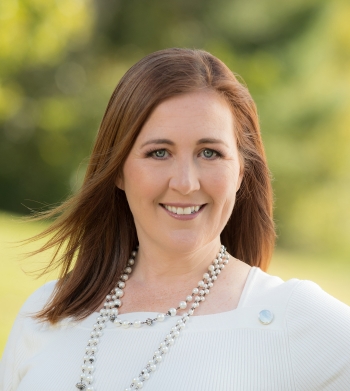 Colleen Lawler, ITFM Center of Excellence
As the Director of IT Finance Advisors at Nicus, Colleen utilizes her passion for problem solving to help customers implement ITFM and TBM tools and best practices. She spent much of her career in the Financial Services industry as an IT Finance Leader, giving her a vast amount of experience in the ITFM space. She's always enjoyed positions that combine finance and automation, making her role at Nicus a perfect fit!
A lover of everything Irish (including her husband, Larry), Colleen enjoys running (2 half marathons equal one full marathon, right?), music (of all kinds- but especially Irish), and spending time with her teenage sons, Liam and Aidan, and dog, Bailey.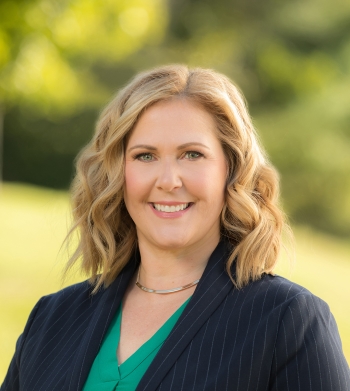 Kristie Sullivan, Customer Success
As the Manager of Customer Success at Nicus Software, Kristie is genuinely energized by the opportunity to engage with and help customers achieve their desired outcomes in the ITFM space. She spent over a decade in highly visible Corporate Accounting and Finance roles for some of the largest companies in the world (and too many years studying for the CPA and CFA exams). Kristie hit her "sweet spot" in Customer Success where her technical business skills intersect with her personal desire for helping people. Kristie's biggest passion outside of Nicus is traveling the world as it scratches her itch for continuous learning. When she's not traveling, she enjoys experiencing culturally diverse cuisine and interesting libations.
Jason Craft, Infrastructure
Jason is currently the Infrastructure Manager. A techie who enjoys making things work, from upgrading infrastructure, planning disaster recovery, to learning the intricacies of SAML, his learning is never done. He's often heard saying "We can fix that!" when someone has a problem that needs solved. Outside of the high-tech IT world, Jason enjoys the low-tech hobby of restoring vintage cast iron to its former glory.
Kyna Jones, Administration
Kyna Jones, a 20 year professional in office management and human resources, is the current Office Manager at Nicus.  At a young age, she accomplished her goal of becoming one of the youngest licensed insurance agents in the State of Virginia.  Her career path is proof that she is always ready to take on new challenges.  She has held multiple administrative roles in the government spectrum for almost 15 years and transitioned to a SAP Analyst in one of the nation's largest transportation companies.  She is passionate about helping her coworkers 'behind the scenes' by accomplishing tasks that they do not realize are being done in order to make their work-life easier and so they can better serve Nicus customers.  She likes to over-use the quote "Integrity is doing the right thing when no one is watching."
Kyna enjoys an eclectic lifestyle by dabbling in extreme sports, singing, dancing, horseback riding, crocheting and is an avid Crossfitter.  And is addicted to anything related to shopping.
Above all else her love for God comes first in her life.  Kyna and her husband are parents to their answered prayer, their son, Shawn.  But it would not be fair, if we didn't mention her fur-baby, named Bella.  She is the cutest 5 lb. Yorkshire Terrier who is Kyna's shadow and best bud.